What's in a Name?
NEWS
Many people do not know fully understand what it is that a peripheral vascular surgeon does. Dr. Macris, a PVA physician since 1992, breaks down the barrier to understanding what it means to be a physician in the vascular health arena, and what it takes to help patients with vascular health conditions.
---
"Peripheral Vascular Associates has been available 24/7/365 for the past 41 years to San Antonio and the surrounding areas. At the center of PVA are 23 board certified peripheral vascular surgeons. Since the group was started by Dr. David Mozersky in 1976, we have grown in size as the needs of our community have grown. This summer, we moved our downtown office from inside the Baptist Medical Center to our own building on Main Avenue. The design of this new facility is centered on the needs of our patients with expertly staffed clinics, a fully accredited noninvasive laboratory, a prosthetics department, interventional suites, easy access, and free parking. It's a one-of-a-kind destination and with over 35,000 square feet, we have room for future development. Of course, PVA also has numerous satellite offices covering the entire San Antonio and South Texas region.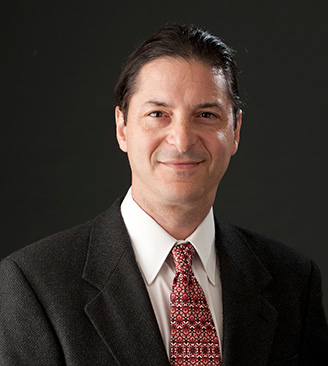 Outside of healthcare professionals, most people that hear the term peripheral vascular surgeon want to know "What is it that vascular surgeons do?" It's easy to generalize some specialists. For example a cardiologist takes care of the heart, an orthopedic surgeon takes care of bones, and an ophthalmologist takes care of the eye. The truth is, although there are few peripheral vascular surgeons (only about 100 complete their training each year) it is difficult to generalize what we do. We are trained to treat a broad variety of specific conditions such as aneurysms, carotid disease, vascular insufficiency, dialysis access and venous problems, but regional geographical and population differences largely dictate the emphasis of each vascular surgeon's paradigm.
In some cities such as Houston or Dallas, there is a much greater incidence of aneurysms. Naturally, those vascular surgeons deal more with aneurysm issues. In smaller cities, the vascular surgeons also practice general surgery due to the small number of cases and limited resources of the hospitals. In San Antonio and South Texas, the high incidence of diabetes has made PVA a leader in lower extremity revascularization for critical limb ischemia.
State-of-the-art evaluation and treatment of patients with critical limb ischemia requires a dedicated team that is well-trained and compassionate and has a long term commitment to a patients' care. The whole patient needs to be considered, not just the arteries of the leg. Atherosclerosis, the main cause of critical limb ischemia, is never cured. It is a systemic disease with focal manifestations. The focal manifestations are what make it surgically treatable. The vast majority of our patients with critical limb ischemia require lifelong follow-up care to avoid further complications including amputation. The technical abilities of the physician are important, but the willingness to invest time into the patient's other medical conditions such as cardiac status, renal function, diabetes, cholesterol, and their overall functional status, is critical. At PVA we consider this our obligation in order to do the right thing for the patient, every time."
Source:
Dr. Demetrios Macris, Vascular Surgeon | Peripheral Vascular Associates
---