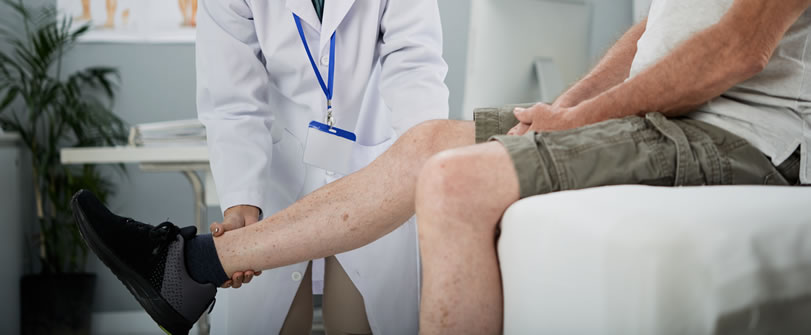 What does vascular pain feel like?
NEWS
Do you ever have unexplained leg pain? Or have you ever had any type of circulation problems that are causing pain? Then you might be asking the question "What does vascular pain feel like?"
Vascular pain is pain that is caused as a result of interruption of blood flow to a tissue or muscles. If you are experiencing lack of circulation, pain, or heaviness in certain areas, you might be having vascular pain. There also may be numbness, weakness, or a tingling feeling in the affected area. This develops when there is interruption in blood flow to a tissue or muscles.
Now that you know what vascular pain is you might have another important question.
What causes vascular pain?
Many kinds of vascular diseases have the potential to cause pain. Diseases such as the following often are culprits:
Diabetes
Atherosclerosis (blockage of the arteries)
Chronic Venous Insufficiency (veins not working properly)
Vascular ruptures (breakages)
Ischemia (condition in which blood supply to organs, tissues or limbs is cut off)
Peripheral vascular disease (condition involving the narrowing of blood vessels that carry blood to leg and arm muscles)
What are the symptoms of vascular problems?
Some of the symptoms of vascular problems can include:
Abnormal color changes in the fingertips or toes
Ulcers or wounds that do not heal especially on feet
Hand problems when in cold temperatures or locations
Numbness or tingling of the fingertips or toes
Swelling
Cool or cold hands and/or feet
How is vascular pain treated?
Treatment will vary depending on the condition and your physician's recommendations. Sometime simple lifestyle changes are enough to correct or lessen the vascular pain, but some cases may require treatment like medications, angioplasty, stent and bypass surgery.
---
Peripheral Vascular Associates is proud to serve the San Antonio community and surrounding areas in vascular disease education, prevention, and treatment for over 43 years. Our vascular physicians are dedicated to helping our patients better understand how we can help them with vascular disease. If you would like more information about vascular health, please contact us or schedule an appointment at (210) 237-4444.
---