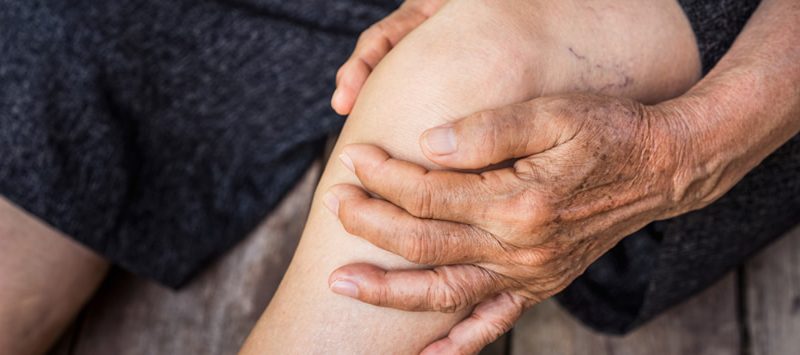 Understanding The Facts About Leg Pain
NEWS
Are your daily activities limited due to leg or foot pain?
---
Much of what we do as vascular surgeons and physicians treating venous and vascular issues involves diagnosing and managing disorders that affect the arteries, veins, and lymphatic systems. Many of these disorders and complications have silent symptoms or go completely unnoticed until they affect a patient's daily activities.
In a recent Texas Public Radio interview with PVA physician, Lyssa Ochoa, she was asked why the public doesn't normally hear about vascular disease. Dr. Ochoa explained that "we don't hear much about vascular disease because most people go undiagnosed. In 66 percent of patients or two-thirds of people, most people don't have symptoms. And that's why it's so hard to diagnose. You have to look for peripheral arterial disease."
Ask yourself, "Have I limited my lifestyle or daily activities due to leg or foot pain?"
If the answer is Yes, then it is important that you seek further information and medical attention about your leg pain because it could be linked to a more serious condition- such as Peripheral Artery Disease (P.A.D).
P.A.D. is a critical, yet treatable, condition because it blocks blood flow in the legs which can later cause blood clots or increase your risk of stroke, especially if you have other concerning risk factors.
How do you know if you have P.A.D.?
The truth is, you may not know that you have P.A.D. until you talk to your primary care physician or vascular specialist about concerns with your legs and feet. Some of your concerns may be temporary. Others may be persistent but you've learned to deal with the pain until they present a more serious issue.
If you have any of the following vascular-related symptoms, please talk to your doctor or vascular specialist about P.A.D.:
Leg pain while walking that goes away with rest

Sores on the feet or toes that won't heal

Ankle swelling, tightness in calves, or tired or heavy feelings in the legs

Loss of feeling or burning in hands or feet

Arm or hand pain, numbness, or tingling that may worsen when working with the arms

Coldness or discoloration in hands or feet
"But, I thought 
vascular symptoms were simply related to blood vessels?"
In fact, peripheral artery disease is more common than you may think- affecting 1 in 20 Americans over the age of 50- because it affects more than just your blood vessels. P.A.D. affects your veins, arteries, and circulation, in conjunction with your blood vessels.
P.A.D. is described as blockages of artery circulation in the legs, pelvis or arms. Individual risk factors such as inactivity, high blood pressure, and smoking are all common lifestyle factors that can cause a plethora of health issues, but specifically with P.A.D., they can affect the way blood flows between your body's network of veins and arteries from your neck and arms down to your legs and feet.
Other Common Signs of P.A.D.
It's important to note that poor blood flow does not always directly cause symptoms, but it can lead to uncomfortable leg pain while walking. This is one of the strongest indicators that you are experiencing vascular-related symptoms that may be associated with P.A.D.
Although leg pain is usually a common concern that many patients bring up to their vascular physicians and primary care physicians, there may be other areas where you feel pain when you are walking that could be related to the vascular condition.
Pain or aching in the calves, hip or buttocks while walking may indicate claudication. Claudication is pain or cramping in the lower leg due to inadequate blood flow to the muscles.
If you notice further pain in the feet or toes, especially at night, then take note of this concern or symptom as well. Pain in the feet or toes related to P.A.D. is often persistent but then subsides with rest.
Let's explore a common example of a patient's situation prior to being diagnosed with P.A.D.:
Throughout the day you may experience somewhat intense pain in your legs while walking around the grocery store or running errands. You mention this pain to a friend or partner and may even try to relieve the pain with a light pain reliever like Advil. Then at nighttime, when you are resting, the pain subsides and you dismiss the pain as "nothing serious".
The problem with this (very common) situation is that your 'silent' symptoms should not be ignored. Not speaking to a doctor about these concerns and individual risk factors (aging, abnormal cholesterol, diabetes, high blood pressure, obesity, family history, etc.) may put you at risk for more serious conditions that may be untreatable or, even worse, fatal.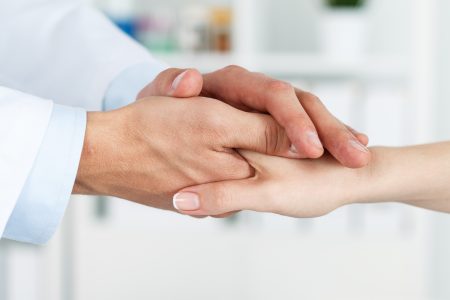 Thankfully, vascular surgeons at PVA can help you with leg pain and other symptoms associated with peripheral artery disease. We offer multiple approaches to diagnosing and treating vascular conditions and believe that developing a long-term relationship with each patient is the best way to provide the best care to each patient, each and every time. At PVA you will find our physicians take pride in offering:
Thorough background and family history as well as individual vascular health exams,

Painless tests, such as the ankle-brachial test,

Minimally-invasive procedures that we recommend before any surgical procedure takes place, and

Comprehensive treatment plans
Don't Wait, Act Now
Although some of the symptoms and concerns discussed in this blog seem scary or unfamiliar, there are definitely ways to prevent- or at the very least, lower your risk for- peripheral artery disease (P.A.D.).
For one, avoiding tobacco products is one of the best actions you can take to improve your vascular health. Regular exercise, eating healthy and controlling your blood pressure, cholesterol levels and blood sugar, you are on your way to relieving symptoms and lowering your risk of P.A.D.
If you have any of these symptoms or concerns, or you simply want to know the status of your vascular health and to learn more about P.A.D., please contact us to schedule a visit with a PVA physician. We offer cost-effective and minimally invasive treatments that can target all areas of concern and levels of severity. To learn more about these treatments, visit our Treatments page or give us a call at (210) 237-4444. We have vascular centers located all across San Antonio and surrounding areas, so don't wait- give us a call today!
---