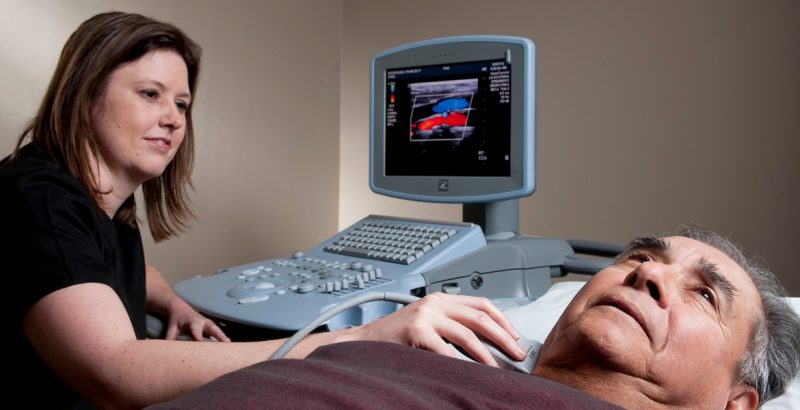 Life Line Screening
Service Lines
Preventive health screenings are key to the prevention and early detection of vascular disease.
Your health changes with age. As you get older, your risks for stroke and vascular disease naturally increase- even if you maintain a healthy lifestyle. Many of these changes occur without any noticeable symptoms. A preventive health screening may identify health problems early enough for your physician to take action.
The preventive health screenings offered at Life Line Screening are painless, affordable and risk-free. They are designed to help detect hidden health issues, such as blockage of arteries, before they become a problem. The screening results are simple and easy to understand so that you can share and discuss them with your primary health or vascular physician at PVA.
---
Preventive Screenings for Vascular Disease
As a community partner of Life Line Screening, we encourage our patients to take advantage of the screening packages and free health events that they offer.
Using state-of-the-art Doppler ultrasound technology, you can count on this equipment for accurate, reliable results for the following tests:
If you would like to see the full list of screening services that Life Line Screening offers, please visit their website. They also provide helpful videos and share requirements for each screening to inform patients of what to expect when they arrive for their screening. If you have any questions or concerns, please contact Life Line at (800) 718-0961.
Simple Results To Discuss With Your Vascular Physician
Within 21 days of your appointment, you will receive a detailed report of your results. A board-certified physician reviews each screening and your results packet is completely specific to you and your results, age and risk factors. We encourage you to share these results with your primary care physician and PVA vascular physician.
If you receive abnormal results, your packet will include printed images of your carotid artery, abdominal aortic aneurysm or atrial fibrillation (irregular heartbeat) screening results in addition to the written report. Get further details about your results, requesting copies of screening results, and more on their website.
Take Control of Your Vascular Health Today
"We are committed to helping people prevent chronic disease in addition to providing treatment, and this partnership is an important part of that commitment," said PVA vascular surgeon Dr. Michael Peck. We urge patients to go beyond their annual checkup exams and be proactive about not only their vascular health, but their overall health and wellness in general. Contact Life Line Screening today at (800) 718-0961 and get peace of mind that you are taking steps toward a healthier you.
---