Dr. Hartsell and Dr. Matos conducted a live interview Saturday morning on Ask the Experts
NEWS
Dr. Allen Hartell and Dr. Jesus Matos conducted a live interview Saturday morning, October 28th, on 930 AM The Answer. During this interview you get to hear from both doctors about the long term vascular care and stroke prevention they provide all their patients at PVA.
Listen in as they discuss Stroke Prevention and the importance of knowing the signs of a stroke.
If you believe you or someone you know if having a stroke use the easy acronym F-A-S-T created by the National Stroke Association to identify the signs. The FAST test is an easy way for everyone to remember and recognize the signs of stroke. FAST stands for Face, Arms, Speech and Time to act:
Face – Check their face. Has their mouth drooped?
Arms – Can they lift both arms?
Speech – Is their speech slurred? Do they understand you?
Time – Is critical. If you notice any of these warning signs, act FAST. Call your local emergency medical services or get to the nearest hospital immediately.
Think FAST. Act Fast. Stroke is a medical emergency.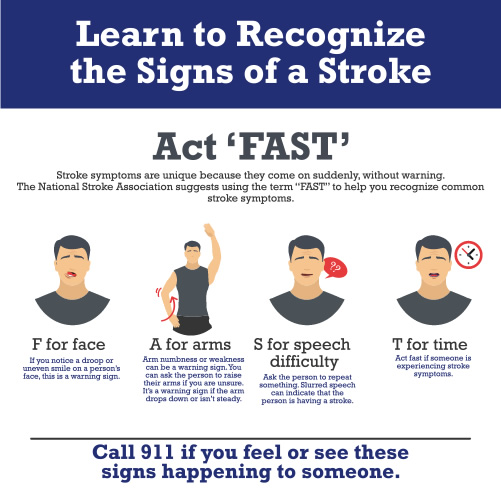 Warning signs are clues your body sends that your brain is not receiving enough oxygen. If you observe one or more of these signs of a stroke or "brain attack," don't wait, call a doctor or 911 right away!
---
PVA is proud to serve the San Antonio community and South Texas area in vascular care and education for over 43 years. Our vascular physicians are the experts in stroke prevention in San Antonio.  If you would like more information about stroke or carotid artery disease or individual vascular health assessments, please contact us or schedule an appointment at (210) 237-4444.
---